On April 13, 2019, the 8th International Symposium on Reliability Technology for
Internal Combustion Engines was
held in Beijing. More than 1,000 experts, scholars and industry representatives from more than 270 universities, research institutes and enterprises gathered here to discuss the reliability basis of internal combustion engines. Theoretical and key common technology research promotes the progress of China's internal combustion engine reliability technology.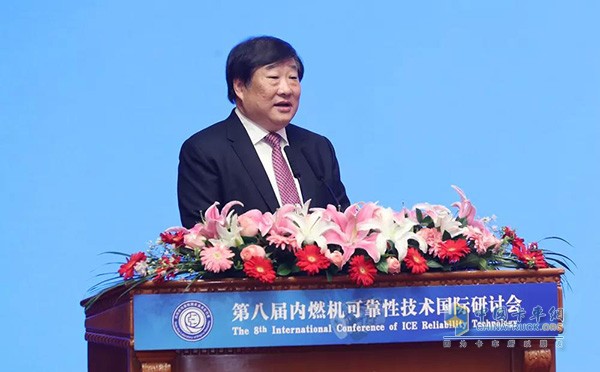 Tan Xuguang, Director of State Key Laboratory of Internal Combustion Engine Reliability
The academic event was hosted by the State Key Laboratory of Internal Combustion Engine Reliability. Tan Xuguang, director of the State Key Laboratory of Internal Combustion Engine Reliability, delivered a speech, hoping that this platform can support the innovation and practice of "production, study and research", provide support for the breakthrough of reliability theory and technology in China's internal combustion engine industry, and save energy for China. The implementation of the platoon and environmental protection strategy plays an important role.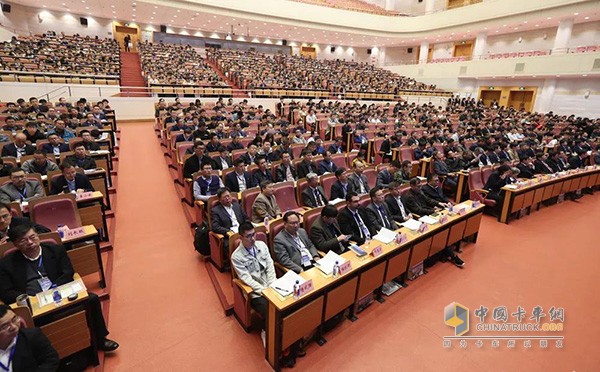 Internal combustion engine conference site
Since 2012, the International Symposium on Reliability Technology of Internal Combustion Engines has been successfully held for eight sessions, and its influence has been continuously improved. It has become a well-known international academic exchange platform in the industry.
Reading volume: Source: Weichai information Author: Cold autumn
Sealed Nylon Cage Bearing is one type of Deep Groove Ball Bearing with unique nylon cage. It is often used in the mine. has better anti-stuck performance and wider range of temperature than iron cage. In the underground its anti-static performance is also better. It is best cost-effective Bearing For Idler roller.
The selection of sealed nylon cage is crucial to KA bearing with one or double seals, while the material of nylon cage must be pure and has enough toughness and strength, because the cage will get very soft if it is made of bad material or mixed material, thus to make no anti-stuck performance within the bearing. To get safety certificate for coal mining products must use nylon cage bearing.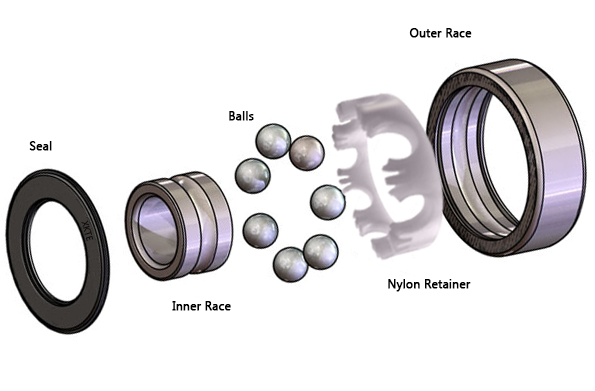 Special: Our KA(Nylon retainer) series bearings Obtained MA certification, safety certificate of approval for mining products (rollers) in China. With good performance of anti-seize and anti-static.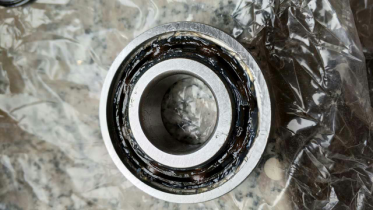 Feature Of Our Nylon Retainer:
1. reinforced nylon retainer, it has good low noise properties and better sliding
characteristics
2. very good corrosion resistance
3. a wide temperature range
4. Product tested by National Coal Science Institute and Provincial Quality Inspection
Center. mine standard in China.
5. Good toughness and strength, good anti-seize performance, constantly used in dusty environment and underground environment.
Main Products:

To be the first class, to do the best quality, to make users satisfied, to ensure customers relieved, are our enterprise purposes. Welcome bearing dealers` and Conveyor Idler manufacturers contact from all over the world, and become our partner.
Sealed Nylon Cage Bearing,Cheap Sealed Nylon Cage Bearing,Sealed Polyamide Cage Bearing
Shandong Xinkaite Bearing Co., Ltd. , https://www.idlerbearing.nl