The Bomag 1.5 ton lightweight twin drum compactor BW80AD-5 is widely recognized by users around the world for its excellent compaction performance and operational reliability. In addition to the change in appearance, the new Bomag 5th generation light double drum compactor continues the many features of the previous generation and has outstanding performance in terms of performance, reliability, operational comfort and daily maintenance.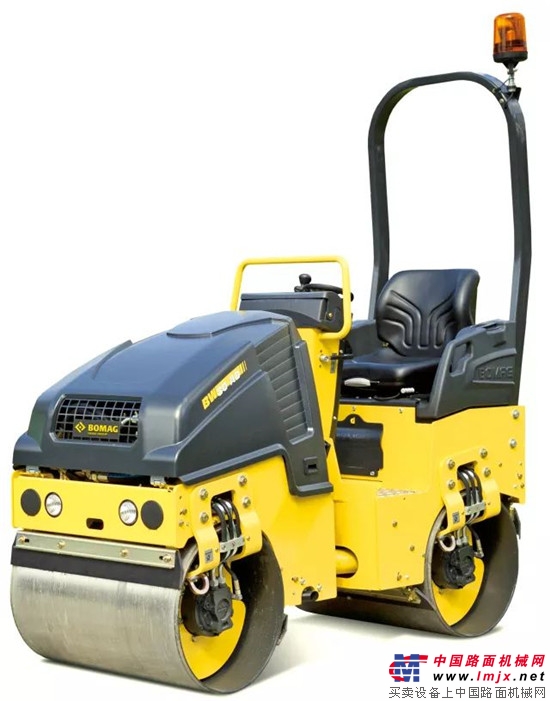 The 5th generation light double drum compactor is equipped with Kubota water-cooled diesel engine, which has the characteristics of fuel economy, low noise and strong power, and its emission can meet the most demanding quasi-fourth stage emission standard, which is very suitable for urban construction.

The redesigned hood and forward-tilted engine legs ensure the operator's ideal line of sight when looking at the front and side edges of the drum. Intelligent compaction control system (referred to as: IVC) can effectively prevent unfavorable machine vibration in situ or vibration construction under fast running gear, avoiding the impact on road surface flatness. The modern, central circular display is just right, always in the line of sight of the operator, and the operator is alerted by an audible or visual alarm when any key component on the machine is abnormal.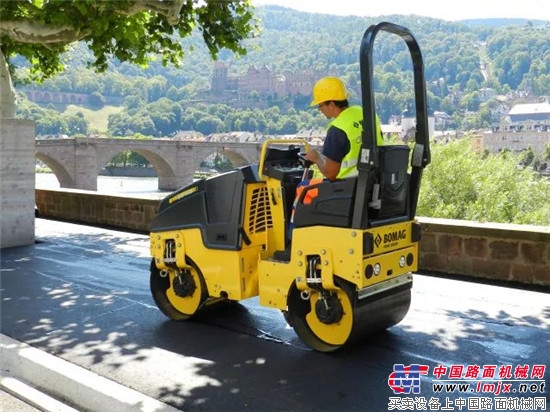 The Bomag BW80AD-5 further enhances operator comfort and ensures an ideal view of the front and side edges of the drum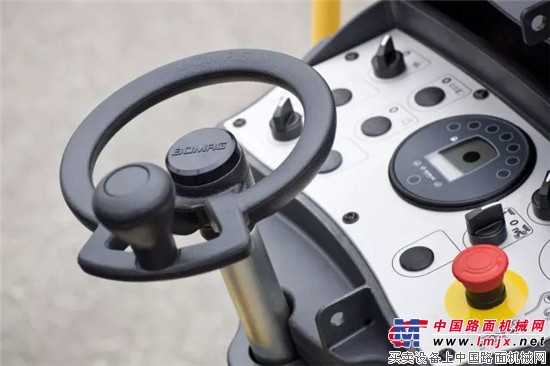 Integrated central display provides critical component operation
In addition, the daily maintenance needs on the new generation of products have been reduced to a minimum. As standard, the machine is equipped with a manual 50 mm front and rear wheel misalignment mechanism. The large 100 liter water tank allows the machine to work continuously for a longer period of time without frequent shutdowns. In terms of oil, in addition to regular replacement, no additional maintenance is required, including grease lubrication. The hydraulic tank can also be opened from the side and the inside of the cabinet can be thoroughly cleaned when needed.
Innovative side-open central circuit board greatly facilitates overhaul of electrical components
The Bomag 1.5-ton light double-roller road roller BW80AD-5 will definitely make your construction more effective! (This article is from BOMAG)
Construction concrete Pile cage making machine/Rebar cage welding machine

Features:
1. control system: PLC, touch screen, inverter.
2. automatic wire feeding mechanism, the spacing can be adjusted online, the error is small, high molding quality.
3. frequency control drag cage institutions, high running accuracy.
4. with more automatic hydraulic feed rollers, to prevent steel cage deformation due to its own weight.
5. equipped with automatic feeding device, easy to operate and improve efficiency.
6. template using the template ring plus catheter combination, can be quickly replaced and transform the quantity of main steel cage wire .
7. straightening systems are made of high strength alloy material, high strength, anti-wear and improve the life of wearing parts

Cnc Welding Machine,Cage Welding Machine,Cnc Cage Welding Machine,Steel Cage Making Machine
Shandong Luteng Building Equipment Co., Ltd. , http://www.lutengmachinery.com