Bosch is well known to the public for its high-pressure common rail system, but do you know that as a leading supplier of intelligent transportation, Bosch presented a series of future-oriented electrification, automation, interconnection and personalization at the Shanghai Auto Show. The innovative products are already at the forefront of the industry.
New choice of electrical module--48V battery system
Bosch's 48V battery system acts as a low-voltage hybrid power system that boosts the energy recovery motor's energy recovery and stores it in the battery as the vehicle decelerates, and this energy can be used to accelerate assist or body stability in medium to heavy commercial vehicles. A modular solution is available for the electrification of accessories. The 48V system is able to use a low voltage system to achieve higher fuel economy and greater power drive.
48V battery
At present, the first generation of 48V system has achieved mass production, and more customer projects will be put on the market in the future. At the same time, the second generation of 48V systems and products are already in the research and development stage. The second-generation system will be more flexible, to meet the layout requirements of different models, and can achieve pure electric driving, parking charging, acceleration assistance, start and stop, etc., which can provide higher fuel economy than the first generation system. .
Light and heavy cartoon motor--700V series motor
At the auto show, Bosch also introduced 700V series motors for light commercial vehicles and heavy commercial vehicles for the first time at the auto show, including SMG280 series motors and inverters for medium and heavy commercial vehicles. And 100Ww 700V small motor products for the mainstream electric vehicle applications and corresponding expansion to light vehicle applications. Although it is impossible to observe the effect of the installation on the actual car, it is believed that the Mercedes-Benz truck will be equipped with Bosch's 700V series motor in the near future.
Omni-directional vehicle interconnection--T-BOX vehicle communication terminal
The interconnection of commercial vehicles is a hot spot for the development of future fleets and even OEMs. The T-BOX intelligent vehicle terminal exhibited by Bosch has accelerated the application of interconnected technologies in vehicles. Bosch's T-BOX smart car terminal and its new commercial vehicle interconnect product iTrams can provide commercial vehicles with a series of professional solutions for usage analysis, performance optimization and health management, further vehicle operation performance, and the smart vehicle terminal can Seamless communication with the ECU, with data pre-processing and edge computing capabilities, I believe that the commercialization of commercial vehicles will be pushed to a new level in the future.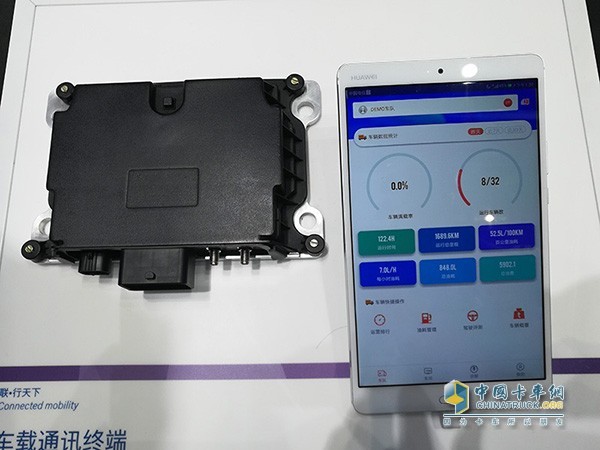 T-BOX vehicle communication terminal
Cleaner energy solutions - hydrogen fuel cell systems
In the wave of the automotive industry to the new energy sector, hydrogen fuel cells are also a practical and relatively environmentally friendly route. However, Bosch has already prepared for the future mode of travel, and its hydrogen fuel cell electric solution is suitable for different types and performances of vehicles. The key hydrogen fuel cell components such as electric air compressors, hydrogen ejector and hydrogen circulation pump exhibited for the first time also further highlighted Bosch's strategy of developing hydrogen fuel cells. Zero emissions are achieved during long-distance driving, and only a few minutes of fuel replenishment time is available. The future development of hydrogen fuel cells is evident.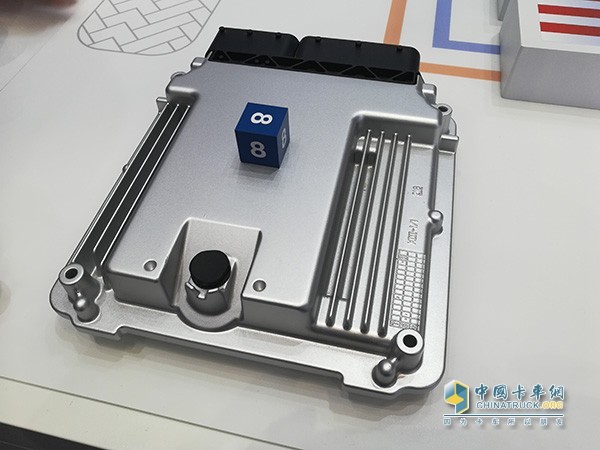 Fuel cell key components
At the same time, in order to serve the Chinese market more quickly and flexibly, Bosch will build a fuel cell R&D center in Wuxi this year and establish testing capabilities from key components to the reactor and the entire fuel cell system. Designed to create a technologically advanced and competitive fuel cell commercial vehicle for the Chinese market.
For future travel, more people will pay attention to the auto-driving, intelligent and interconnected cars. But in fact, behind this, there are more challenges for auto parts suppliers. As a leading supplier of auto parts suppliers, Bosch can bring more reliable and innovative solutions to the Chinese market and the entire automotive industry!
Reading volume: Source: Chinese network of truck: Zong Lin, buy us
Flatbed Laser Cutting Machine

UTECH flatbed Laser Cutting Machine works with high power Co2 laser tube, with function of cutting and engraving. Laser tube moves following the design of files, without power wasting, keeping machine work with same power on each position of working table. It gives better engraving and cutting result.

Large format could be used in many industry lines like acrylic cutting, fabric cutting, etc; it can also work well in aircraft engraving &designing, toy making, and many other non-metal materials.
>> Machine Features >>
1. CO2 Glass sealed laser tube
China famous brand (Reci, Yongli), good beam mode stability, service time over 1500~8000 working hours.
2. Laser Power
40W~180W, good quality and stable output to extend the laser tube service time.
3. Singapore imported lens and mirrors
High transmittance, good focusing, reflecting effect.
4. DSP control system, Leetro Controller
Ruida USB controller. USB interface, support online/offline working, English language system, adjustable cutting speed and power.
5. High accuracy stepper motors and drivers. Belt transmission
6. Aluminium blade table
7. Taiwan Linear guide rails
8. Lasercut 5.3 software, user`s manual
9. Tool box
>> Equipment coming together with machine >>

1. Industrial Cooling System
Constant water temperature ensures laser tube a longer service time and high stability
2. Exhaust Fan
Exhaust fan removes dust and smoke to protect the optical parts and the users.
3. Electromagnetic air pump
The air blowing protects the lens from smoke and dust pollution. Also it protects the material being processed from fire or burned.

>> Options >>

1. Red dot
The laser is invisible. Red dot shows the position of the laser on the material. It's more convenient for location.
2. Honeycomb or blade table optional
Aluminum blade table is for processing acrylic, wood and other hard materials;
Honeycomb table is for processing cloth, leather and other soft materials.
3. Up/down Z-axis
You can adjust the table height by operating the Z-axis to process thick materials. Z-axis is also a must when you need to use auto focusing and rotary.
4. Auto focusing
Auto focusing automatically adjust the focusing distance.
5. Rotary
Rotary is used when processing cylindrical objects like bottles, cups, sticks, etc.

>> The functional of optional spare parts>>

1. up and down platform: to process more thickness materials,above 5cm;
2. Rotary device:to engrave cylinder object
3. Auto focus: to check the focal length automatically
4. Red dot point: to see the sight of laser light
5.Chiller cw-3000/5000/5200: to cool the laser tube better, so that extend lifespan of it
6. Dual heads: to improve the working efficiency



<
| | |
| --- | --- |
| Machine model: | UT-1325 laser cutting machine(Optional) |
| Laser type: | Sealed CO2 laser tube, wavelength: 10.64μm |
| Laser power: | 80W / 100W / 150W / 180W |
| Cooling mode: | Circulating water cooling |
| Laser power control: | 0-100% software control |
| Control system: | DSP offline control system |
| Max. engraving speed: | 60000mm/min |
| Max cutting speed: | 50000mm/min |
| Repetition accuracy: | 0.01mm |
| Min. letter: | Chinese: 1.5mm; English: 1mm |
| Table size: | 1300x2500mm |
| Working voltage: | 110V/220V,50~60Hz |
| Working conditions: | temperature: 0-45°C, humidity: 5%-95% |
| Control software language: | English / Chinese |
| File formats: | *.plt,*.dst,*.dxf,*.bmp,*.dwg,*.ai,*las, *doc |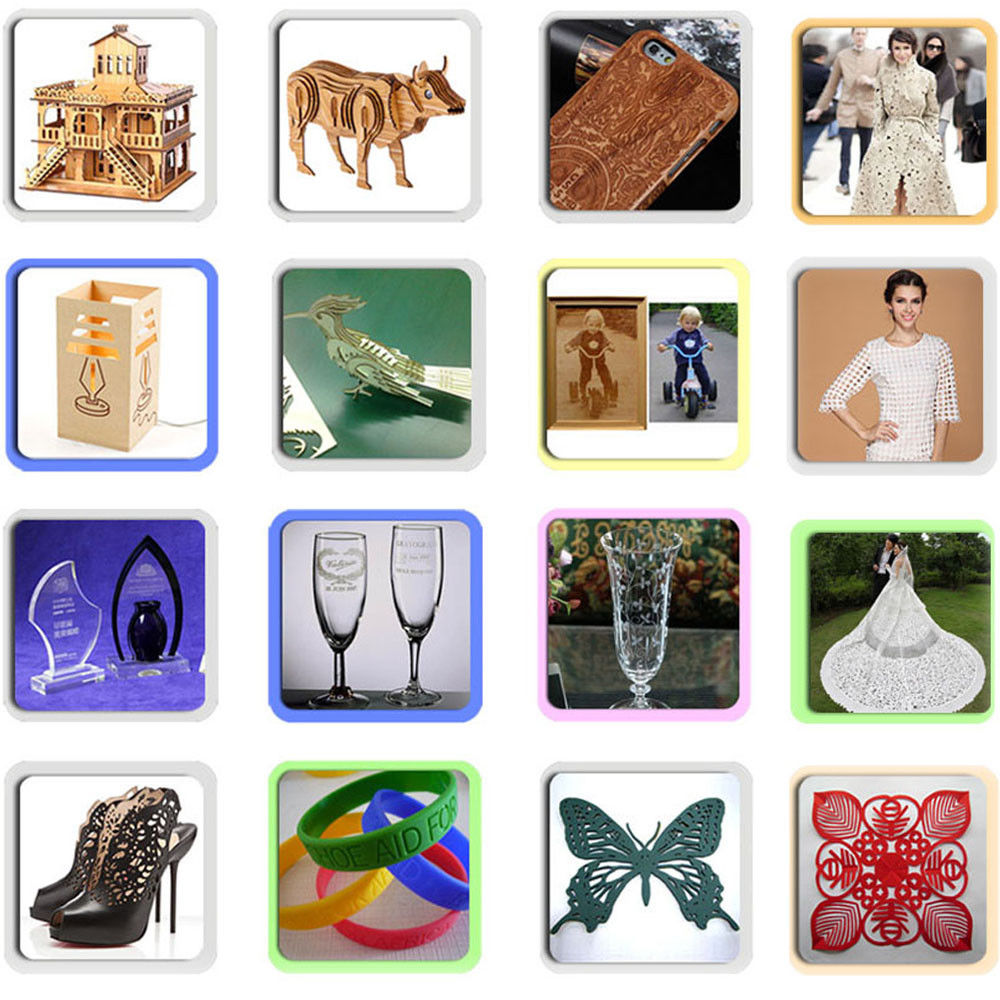 Flatbed Laser Cutting Machine
Flatbed Laser Cutting Machine,Flatbed Co2 Laser Cutting Machine,Flatbed Laser Cutter,Metal Flatbed Laser Cutting Machine
Shandong U-May CNC Technology Co., Ltd. , https://www.fiberlasers.de