After the implementation of the National IV emission standard, the traditional chemical product "urea" has been given new vigor. As an upgraded product of urea, "nitrogen oxide reducing agent" (hereinafter referred to as vehicle urea) has naturally become the focus of the industry. With the gradual opening of the market space for this product, the market driven by interest has presented fierce and chaotic competition. As a benchmark in the field, Meifengjia Blue actively uses its own professional advantages while ensuring product quality to participate in market competition, and strives to provide differentiated consumer experience for customers.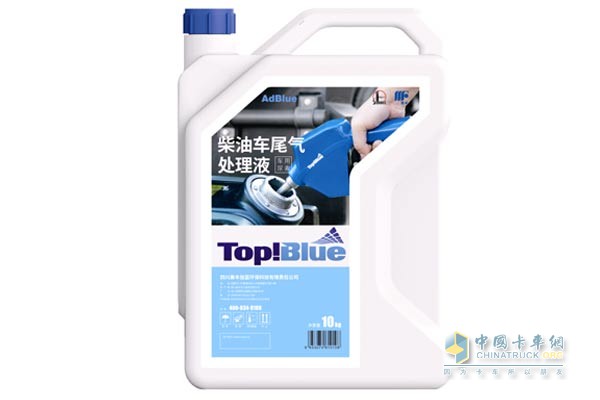 Mei Feng Jia Blue
Repeated trials and strict quality control
Due to the simpler manufacturing process of urea for automobiles, the lack of quality control in small workshops, the simple blending of agricultural urea, and the imitating of well-known corporate trademarks, packaging, and other counterfeiting phenomena have been repeated. Inferior vehicle urea will bring consumers endless troubles and high maintenance costs, mainly manifested as: catalyst poisoning; exhaust pipe and nozzle blockage; damage SCR system; affect the normal operation of vehicles; improve equipment maintenance costs, increase vehicle operating costs Wait.
Is the manufacturing process for automotive urea really simple? It is not. According to reports, Meifeng is the first company to pass the VDA certification and is an important supplier of urea products and raw materials for vehicles worldwide. Relying on the advantages of raw materials and its own patented technology, and responsible attitude towards quality improvement, we can produce AdBlue products that meet international standards. In order to allow users to purchase qualified vehicles with urea products, Meifengjia Blue not only promotes the correct guidance, but also upgrades the product packaging and adds anti-counterfeiting labels. Users can quickly identify the authenticity of products based on their anti-counterfeiting labels; Cooperation and Resource Sharing Gather faster and more accurately evidence of infringement, stop the occurrence of infringement, and do its utmost to safeguard the legitimate rights and interests of consumers and consumers.
Innovation channels, convenience is king
With the implementation of the Fourth National Emission Standard, vehicle urea has become a just-needed product. The problem of how to make it easy for users to purchase high-quality, inexpensive car urea products is highlighted.
Mei Feng Jia Lan has always adhered to "convenience is the king", vigorously expand the existing sales channels, improve product coverage, and provide customers with the greatest convenience in purchasing convenience. According to the reporter's understanding, Meifengjia Blue dealer network is steadily expanding and gradually improving. At the same time, Meifeng Jialan chose to cooperate with Dongfeng Liuzhou Automobile, CNPC BP, Debon Logistics, Jiaji Logistics and other famous enterprises to strengthen the user's awareness of vehicle urea products while forming complementary advantages to gain a win-win situation in the market.
In addition, the China Truck Network reporter learned that Mei Feng Jia Lan has a new change in brand planning: Mei Feng Jia Lan will launch a unified global use of vehicle urea
Brand. According to reports, this brand is an international brand that promotes sales in foreign countries. This time, the international brand will be introduced back to China, indicating that Meifeng Jialan is determined to promote its vehicle urea products simultaneously in the domestic market and overseas markets, with a consistent brand. The name pursues the long-term development goal of its brand internationalization.
The organic connection between the channel and the user can make the company occupy a place in the fierce market competition, and the distribution of Mei Feng Jialan on the network map also shows this point.
Doing a good job is a good idea
Urea for vehicles is a new product, truck drivers have incomplete understanding of the efficacy of car urea and irregular filling operations. Meifeng Jialan popularizes the knowledge of vehicle urea products through distributors, computer official website, mobile phone mobile official website, WeChat and other platforms, teaches quality identification methods, correct use of filling methods, and strictly controls all links through the entire information management system. Customers provide pre-sales, in-sale, and after-sales integration of precision and caring services. In addition, Meifeng Jialan set up a professional after-sale technical maintenance team to solve the actual problems encountered by users, allowing users to feel confident in choosing Meifengjia blue products. Peace of mind.
Drum Wood Chipper is mainly used for cutting branches, small trees, paper plates, planks with diameter or thickness below 120mm. The cut wood chips is used as pellets making raw material. The cutting part is a rotating drum with a number of cutting knives which can process wood into wood chips.
Small Wood Chipper,Wood Chipper,Pallet Crusher,Waste Wood Crusher Machine
Jinan Shanghangda Machinery Co., Ltd. , http://www.jinanshdmachine.com