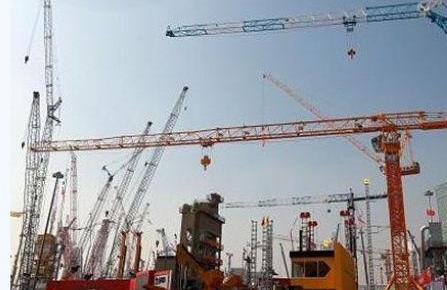 At the 2012 Shanghai BMW Exhibition, leaders of domestic and foreign construction machinery gathered and a large number of innovative technology products emerged. Like the previous BMW Exhibition, the 2012 Shanghai BMW Exhibition also reflected to a great extent the international construction machinery industry and domestic construction machinery. Industry's future development direction and changes.
First, continuous breakthroughs have been made in the level of domestic construction machinery manufacturing, and will meet the domestic machinery market demand with cost-effective advantages.

The overseas mechanical engineering suppliers such as Germany and the United States have been developing in China for many years through their agents, and the manufactured products meet the demand for high-end products in the Chinese construction machinery market. However, at this year's show, it can be seen that the level of high-tech products for construction machinery of Chinese national brands has gradually drawn closer to foreign brands. This is the result of a series of representative engineering machinery brands in China that have continuously strived to become large-scale, intelligent, and modern. These high-tech products will meet the domestic machinery market demand with high cost-effectiveness and meet the international high-end requirements. Products compete for the domestic market.

Second, 2012 special machinery, energy saving and environmental protection, modern machinery products will also become the future development trend

Today, relevant laws and regulations for energy conservation and environmental protection are maturing, and topics such as sustainable development, technological innovation, intelligence, and modernization are guiding current market demands. Under such circumstances, special machinery, energy-saving and energy-reducing machinery, and modern engineering technologies will More and more popular with the market. Only large-scale, intelligent, and now-oriented special machinery can gain more customers in the future.
Third, the cost performance of mining machinery and crusher industry has greatly increased

The large-scale mining machinery and crusher equipment in the field of mining machinery are not the "large size" of the weight and shape of the machinery, but the "large size" of production, and in particular the production capacity can be based on the smallest possible form factor. Bigger. For example, the domestic brands of large-scale cone crusher technology can be comparable with the international level, the production capacity of up to 600 tons of ore per hour, compared with international brands, cost-effective.
The domestic 1-line brand Zhengzhou Dingsheng Company of the mining machinery industry specializes in large-scale and high-capacity crusher equipment. It produces the first domestic 2GDPC2325 single-stage hammer crusher with the largest capacity, and ranks second in the world in terms of production capacity and first in domestic production capacity. The PF2325V large stone special crusher, due to a large number of such domestic mining machinery companies continue to strive for innovation, this will inevitably affect the international brand sales in the domestic market.
Portable Diesel Generator,High Quality Portable Diesel Generator,Portable Diesel Generator Details, Fujian Jinlongteng Power Engine And Machinery Co., Ltd.
Porable Gasoline Generator Co., Ltd. , http://www.wholesale-generator.com