In recent years, major lighting giants have sought cross-border cooperation models to accelerate the development of industrial intelligence. Through cross-border interactions between enterprises, not only intelligent control is provided, but also a more energy-efficient, efficient and comfortable lighting environment is provided. At the same time, resources of cross-border platforms are used to promote sales performance and increase market share. In the context of the development of the Internet of Things and the Industrial Internet, the convergence of LED technology and communication, sensing and integrated circuit technology has become a major trend. New concepts such as smart homes, smart wearables, and smart buildings have earned people's eyes. Intelligent lighting technology has become an important platform, and cross-border integration has become the norm. In recent years, major lighting giants have sought cross-border cooperation models to accelerate the development of industrial intelligence. Through cross-border interactions between enterprises, not only intelligent control is provided, but also a more energy-efficient, efficient and comfortable lighting environment is provided. At the same time, resources of cross-border platforms are used to promote sales performance and increase market share. Cross-border has become a new profit growth point for enterprises. The fierce competition in the LED industry is an indisputable fact. Many LED companies are in the bottleneck of development and do not know how to change the status quo. At this time, through cross-border breakout, it may be possible to open up new profit growth points. In 2015, Hongli Optoelectronics said that in the future, the development direction of the company's secondary industry will be placed on the Internet of Vehicles. First of all, Hongli Optoelectronics owns 18 million shares of Jiangsu Nanyi Dina Technology, a car network manufacturer with 45 million shares. Through this transaction, Hongli Optoelectronics will cut into the Internet of Vehicles industry. In 2014, Alto Electronics proposed a vision for the development of two wings: one wing is LED application and the other wing is financial electronics. Alto Electronics said that in the future, the company will actively do LED business and financial electronics, while carrying out the original advantages, based on the innovation of related business. In January 2016, Qinshang Optoelectronics disclosed that it will acquire 100% equity of Guangzhou Longwen Education in the form of issuing shares and paying cash. After the transaction, Guangzhou Longwen Education will become a wholly-owned subsidiary of Qinshang Optoelectronics, and Qinshang Optoelectronics will realize the dual main business layout of LED products and K12 counseling services. Since 2016, Liard has announced the division of the business segment into a cultural sector and technology sector. Through the acquisition of Jinda Lighting, Internet Yida, Lifeng Culture, Jinlixiang and Pinergy Optoelectronics, Liard's business integration effect is remarkable. In recent years, Lehman has also developed LED business and sports industry and promoted a dual main business strategy. Lehman shares fully utilizes the power of the capital market to actively carry out resource integration of the industry chain around the development needs of LED and sports business. In 2015, the LED industry accounted for about 90% of Lehman's operating income, and the sports industry accounted for only 10%. There is still a long way to go in the future. Smart lighting popular cross-border cooperation With the continuous development of technologies such as mobile, Internet of Things, big data and cloud computing, Internet companies with big data and huge traffic resources cooperate with major lighting companies to seek cross-border lighting industry. In February 2015, 13 companies including Yaming, Sunshine, Hongyan, Op, Philips, Mulinsen, Corey, Ruigao, Yinghui, Bainian, Dinghui and Dunge signed a joint statement on the construction of intelligent lighting with Xiaomi, Xiaomi It will be combined with these lighting companies to promote the development of smart lighting in the home. In April 2016, professional lighting company Op Lighting and technology company Huawei signed a smart home strategic cooperation framework agreement, the two sides will establish a close strategic partnership in the smart home field, Op Lighting has become Huawei in smart home The first partner in the field of lighting in the layout. It is understood that Huawei's consumer business is currently committed to the layout of intelligent Wi-Fi services in the whole scene, and has strong advantages in network connection solutions and technologies. As a benchmark in the lighting industry, Op is leading in the field of home and commercial lighting. With technology and deep experience, the two parties will jointly build a smart home solution that is safe, reliable, easy to use and intelligently interactive, providing consumers with a better smart home life experience. In fact, a big pain point of smart home is how to solve the interconnection. Huawei's HiLink plan is to unify the language for home equipment and make the home truly connected. Lighting equipment can be linked with other household equipment, and intelligent lighting equipment as a home control center will truly realize the interconnection between home products. Today's consumer preferences are diversified, and a single function can no longer meet the needs of consumers. The composite smart lighting product will be the best choice to increase the added value of the product. In addition to the enhancement of intelligent technology, creative design has also become the backbone of products occupying the market. As a very decorative element in the home, the luminaire is very important in addition to providing illumination. Smart lamps with strong design and taste can greatly enhance the added value of products and stimulate consumers' desire to purchase. On June 2nd, Op Lighting launched a new series of new Asian fashions, re-creating and sublimating the traditional Chinese culture, and applying the oriental elements of architecture, nature and humanity to the design, integrating the balance, colliding with the East and West culture, and making the lights The product contains oriental charm, which gives the taste of home life. From the perspectives of interior, furnishings and product design, the designers extracted five key words: region, style, culture, taste and emotion. They have deeply explained the new Chinese style that has been popular all over the world in recent years, and created and reproduced it with contemporary means. The eyes of consumers. Cross-border alliances are still cross-border. Some insiders believe that the current domestic macroeconomic trend is sluggish and consumers' purchasing power is shrinking. Under the dual pressure of market rent and labor costs, the competition in the pan-home industry will become increasingly fierce. From the pursuit of product functions to the pursuit of beautification, consumers are constantly upgrading their products, the market is constantly subdivided, products are becoming more and more abundant, and functions are becoming more diverse. Personality, comfort, health, environmental protection, and intelligent products and services have become new goals for consumers. In some mature regional markets, diversified values ​​and personalized lifestyles have begun to take shape, and the home industry has become an important carrier for leading and endorsing lifestyles. At the same time, consumers pay more attention to convenience, after-sales service and other consumer experiences when purchasing products. Compared with the cross-border cooperation with Internet companies, the cross-border cooperation of the Pan-Home Five-Star Alliance, which was established in June, is more diverse and spreads more widely. The Pan-Home Five-Star Alliance can be said to be one of the representatives of the emerging market form. It incorporates the first-class brand resources inside and outside the industry with an open attitude, and perfectly matches the geographical localization features with the offline services. Resource Sharing. It is understood that the members of the alliance currently have 10 major brands, including Piano cabinets, Huida bathroom, Ou Pu lighting, Mengtian wooden doors, top solid wardrobes, Haier water heaters, Vantage gas stoves and so on. The establishment of the alliance will help to integrate the advantages of industrial resources, form a marketing synergy, enhance the strength of R&D and innovation, expand the market share of enterprises, and bring a new five-star consumer experience to consumers; through online interactive design, offline Experience, industry cross-border integration, achieve win-win development, better service to return to consumers. Obviously, cross-border cooperation has become an important way for some enterprises to transform. It is indeed an effective marketing tool to drive sales through alliances. In general, alliance merchants include most of the products in the home improvement chain, and even all products, consumers can meet all the home improvement needs by purchasing products in a home alliance, so more and more companies choose this cooperation. the way.
Perkins Engine Part
Perkins Engine Part are widely used Generators ,Genset ,Constructions Machines
Agraculturial machinery and forklift Diesel Engines .
1. Perkins Engine model
404D22G.3.1524.1004G.1006TAG.1306TAG.1306.9TAG.2006TWG.2006TAG.2006TTAG.2306-E14TAG1.2306-E14TAG2.2306-E16TAG1.2306-E16TAG2.2806-E16TAG1.2806-E16TAG2.3008TAG.3012TAG.4006TAG.4006-23TAG1A.4006-23TAG2A.4008TAG1A.4008TAG2A.4012TAG.4012TAG2A.4016TAG.4016TAG1A.4016TAG2A
2. Genuine Perkins Engine filter List
CH10929.CH10930.CH10931.SE111B.SE429.CV2473.OD19596.26540244.2654407.26560143.2654403.26561118.26561117.26560145.26510214.26510211.26510192.26510208.26510289.26510154.26510365.26510342.26510288.CV20948.SE5514.EV551-4.SEV551/4.CEX551F/4.CH11217.CH11038.CV9685,S551/4,SEV551A/4, We can supplied Donaldson Filters and Relacement of Engine Filters .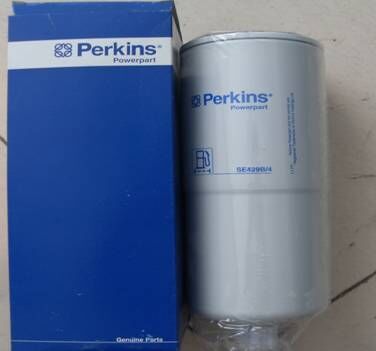 Original Perkins Powerpart Filters SE429B/4
Other Engine Parts brand as bleow:
Engine parts: Cummins Engine Part , Deutz Engine Part , Volvo Engine Part , Caterpiller Engine Part, Kubota Engine Part , Yanmar Engine Part , Isuzu Engine Part , Mitsubishi Engine Part, Perkins engine part, Komatsu Engine Part , Wechai Engine Part , Shangchai Engine Part, Yuchai Engine Part .
Perkins Engine Part
Perkins Engine Part,Perkins Diesel Engine Parts,Piston Kit,Perkins Engines Spare Parts
Jining Kunpeng Construction Machinery Equipment Co., Ltd , https://www.excavatorenginepart.com