It has been widely accepted in the domestic market for five or six years. Those friends who initially found business opportunities but did not purchase because of the price of wood grabs are now regretted. Many friends still have not given up at that time. The ideal, maybe it was really powerless at the time.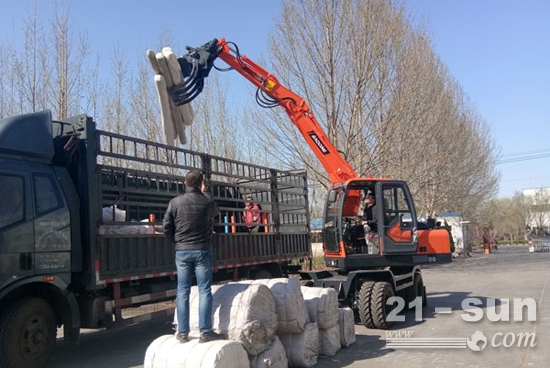 Baoding 80 wheel wood grabber
In the wood-grawing machine industry, Baoding is undoubtedly an old-fashioned enterprise. From the customer service center of Baoding's factory headquarters, the proportion of the old customer consultation has increased significantly, but these old customers are not A repeat customer who bought a wood machine, but a customer who consulted a few years ago but did not purchase it for some reason.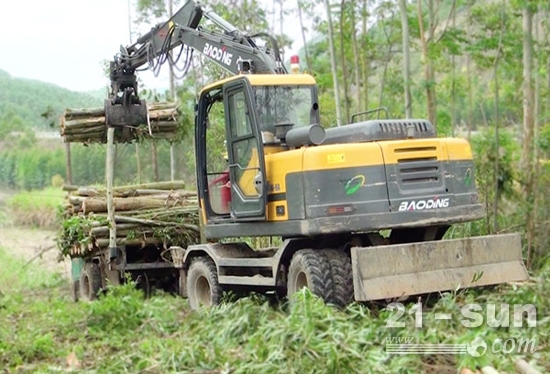 Baoding 95 wheel wood grabber
In the past, loading and unloading operations were always inseparable from the porters, and the efficiency was low. There was still some danger, but the young labor force was getting less and less. In this area, there was an irreparable fault. Later, the forklift type wood grabber Machinery such as cranes and cranes have entered the field. However, due to the lack of professionalism, the loading and unloading operations can be completed. However, the efficiency and cost have not achieved the effect that mechanization should have.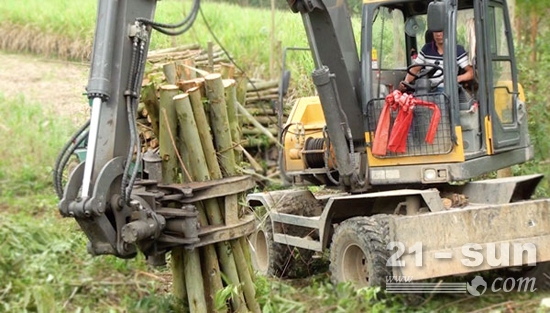 Baoding 95 wheel type wood grab machine in Guangxi
Immediately after the wheeled excavator, the grabber and the body can be used to complete the work efficiently in a small area. The loading and unloading operations in many fields are full of curiosity and expectation for this type of vehicle. It takes a long time, wood, waste. Iron, materials and other fields have begun to try to introduce this type of wood grab machine.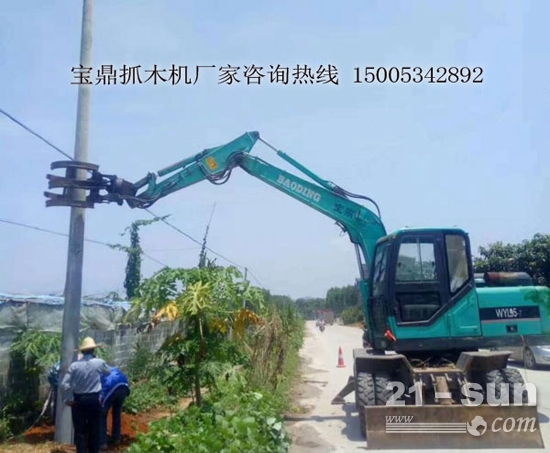 Baoding 95 grab wood tree tree pole
The effect of the wood grab machine has reached the expected level, and its influence has also spread throughout the country. The Baoding excavator grab wood machine manufacturer, as a veteran enterprise of the wheeled excavator model, has also become the focus of the market nationwide. The hotline of the consultation hotline has been spurred, and the consulting field has also been derived from all walks of life. Due to the flexible change of the shape of the grabber, it has directly attracted the interest of biomass power plants, brickyards, plastics and other industries.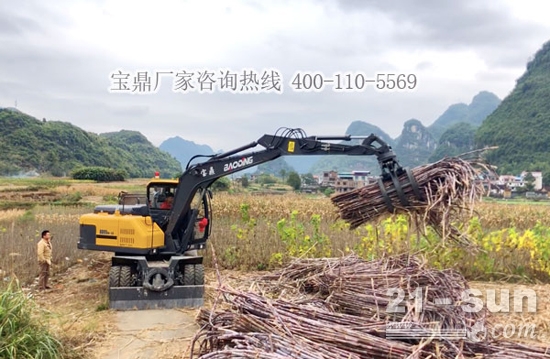 Baoding grabs wood machine in Guangxi to catch sugar cane operations
What has to be said here is that in the 21st century, not only this type of wood grabber, but also the timber industry, the pace of development in all walks of life is accelerating, and the opportunities to make money are also endless, but the opportunities are not equal. Human beings, in order to seize opportunities and benefit from the rapid development of trains in today's society, must have keen insight and no hesitation. (This article is from Texas Baoding)
Related News: Dezhou Baoding Wood Grab Machine Construction Machinery
Single Rice Milling Machine,Rice Huller Machine,Rice Milling Equipment,Rice Mill Milling Machine
HUNAN JINSONG MACHINERY CO., LTD , https://www.sheller.nl