[China Agricultural Machinery Network Industry News] The
author found that in recent years, with the rapid development of modern agricultural mechanization, there are many reports that college students disregard their parents' opposition to resigning and returning to their hometowns. With the acceleration of urbanization, many rural youths hope to stay in big cities and show that young people who want to farm and farm will be less and less. However, in Jiangshan City, a girl returned to her hometown to farm.
Lin Xiangxia, who had a stable job in a big city, resolutely returned to Jiang to take over his father, "clothing," and began her "farming life."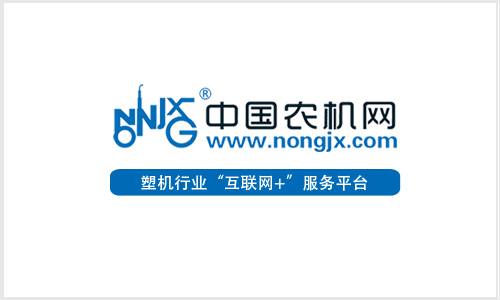 Planting or relocating a white-collar worker

Today, her Xiangxia family farms and professional cooperatives are operating very well.
In 2004, after graduating from Hangzhou University of Electronic Science and Technology, Lin Xiangxia had been working in a Chinese-foreign joint venture elevator company in Hangzhou with an annual salary of 70,000 yuan. In August 2010, she resolutely resigned from the white-collar work of the provincial capital, and returned to her hometown to take over her father's "planting class".
Going home to "planting"
Mainly my father is older, the level of education is not high, there is no modern management experience, I want to ask me to come back to help him, the country's grain policy is better, I think quite prospects.
As a "novice" with no farming experience, returning to the countryside to engage in agricultural production was difficult at the beginning. "I don't know how to plant the land, I don't know how to manage it, and then I slowly explore with my father. When I have time, I will go to the advanced farms around me."
In order to get familiar with the work in the field as soon as possible, Lin Xiangxia studied the modern agricultural management mode while learning his father's practical experience, and introduced three technical college students to adjust and update the farm's personnel structure, farming equipment and management mode. Slowly on the right track.
With the gradual expansion of scale, management is difficult to keep up with the pace. "On the basis of contracting more than 3,000 acres of farmland last year, we have expanded more than 1,000 acres of land this year. Because labor is more difficult to hire, the basic workforce on our farms is more than 50 years old, thinking about how to complete as soon as possible. 'Machine substitutions', energy efficiency." To this end, Lin Xiangxia relied on the national agricultural machinery subsidies and other preferential policies, increased investment in agricultural machinery, and began to promote agricultural production "machine substitution." After years of accumulation, the farm now has 148 sets of agricultural machinery and equipment, and the whole process is mechanized. Good management has produced good benefits. Lin Xiangxia's income from contracted fields from his father's hand has increased from more than 700,000 yuan in 2009 to more than 1 million yuan in 2015.
"Next year, the farm will also strengthen refined management, try to use scattered land with less land, and introduce fertilizer spreaders and sprayers to reduce production costs." Lin Xiangxia said.

(Original title: Zhangzhou 1 female white-collar resigns back to the old home to plant the tractor to the field)
BS 10 is British flanges standard, Flange Rating table D, table E, Table F, Table H and so on, flanges type ring plate, blank, screwed, backing ring for HDPE pipes. BS 10 flanges are all different to BS4504 flanges, they can't instead of each other, BS table D flanges are very thin, it is usually using for backing ring with hot dipped galvanizing for HDPE pipes connection.
Tabe D flanges,Table E Flanges,Table F Flanges, bs 10 table d e f flanges manufacturer, TD TE Slip on ff flanges
Jinan Hyupshin Flanges Co., Ltd , https://www.iflange.com